Accord Driving School is an independent driving school based in Lockridge North-East of Perth CBD. When you choose to learn from an independent driving school, you will learn in a dual control vehicle and the Instructors are Fully qualified with DOT approved Cert4. We service students from Morley, Midland, Bassendeen,Ballajura and around the Northern suburbs . We offer all types of driving lessons and training, specialising in nervous and anxious students, so if you are looking for a professional, reliable and highly rated driving instructors who would help you build the knowledge and confidence you require to become a safe and confident driver don't hesitate. CALL NOW and let us help you achieve your goal.
Automatic Lesson Packages
1 Full Hour Lesson (Guaranteed)
1 Full Hour Lesson (Guaranteed)
Includes 1 HR Lesson Before Test
At Accord driving school safety is our priority. We'll make sure you have the necessary skills to safely drive on streets and motorways. We'll teach you how to overtake safely and how to brake properly in an emergency. Call us or book your next driving lesson with Accord today!
Automatic & Manual Driving Lessons Morley
At Accord Driving School, the instructors makes you feel very confident and comfortable. As a fully qualified CERT-4 instructors, they prides themselves in providing quality service with utmost patience. From the first lesson till your test they will guide you and make sure you are not nervous.
Overseas Licence Conversion Perth
If you've recently moved to Australia, you can drive with your overseas licence for up to 3 months, after which you're required to have your licence converted. Accord Driving School can step you through this process, from passing the test to filling out the required paper work to convert your overseas licence to an Australian drivers licence.
Accord Driving School's professional instructors provide services in all surrounding areas. They creates a friendly atmosphere which helps you remain calm. Whether you are a beginner or experienced driver coming in for refresher lessons, we will teach you good driving techniques to help you reach your goal.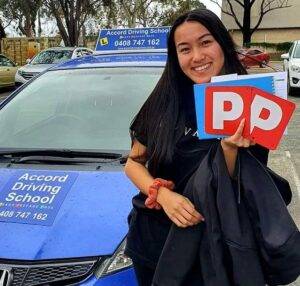 Mock Driving Assessment Ballajura
Want to feel the most prepared you can be before taking your driving test? Accord Driving School offers mock driving tests for students in the Northern suburbs of Perth. A mock driving test will help you nail that reverse park whilst under pressure, call Accord Driving School today yo book your driving mock test in Midland, Morley or Ballajura today!
Night Driving Lessons Ashfield
Need more night time driving practice? Book a night time driving lesson with Accord Driving School to build up your confidence in night driving. Practice your night driving around Landsdale, Beechboro, Balcatta and Caversham with Accord Driving School.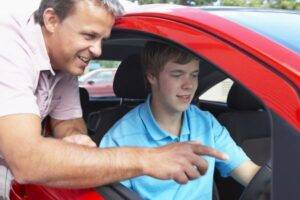 Learner Licence Perth Northern Suburbs
For people looking to get their learners permit in the Morley or Ballajura regions of Perth's Northern suburbs, Accord Driving School has you covered. Book your learners permit test and get on the road to your P-plates today!
We Service All Perth Northern Suburbs